Is this fabric even remotely seasonally appropriate?
It's a bustier that will be worn with a black taffeta ball skirt and a black satin bolero jacket. I'm trying to dig through my wardrobe and find something to wear to a benefit tomorrow night without shopping, although I will have to purchase the bolero from here. But I figure it's cheaper than a new outfit. So whaddaya think?
And if I do decide to go with the bustier, could I get away with wearing the black velvet burnout wrap pictured below?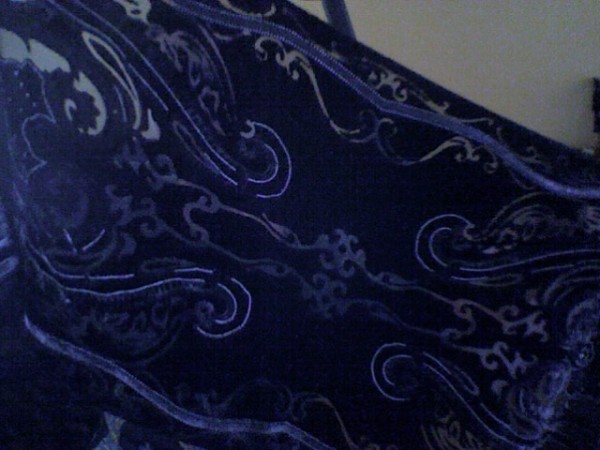 I figure if I'm lying to myself about the appropriateness of white daffodils before Easter, why not break all fashion taboos and wear it with velvet? Sort of a "two-wrongs-might-just-make-a-right" kind of thing. Remember, every dollar I don't spend is another dollar toward the expense of caring for Adults and Children with Autism.
In the mean-time, I'm off to rehab my old satin shoes.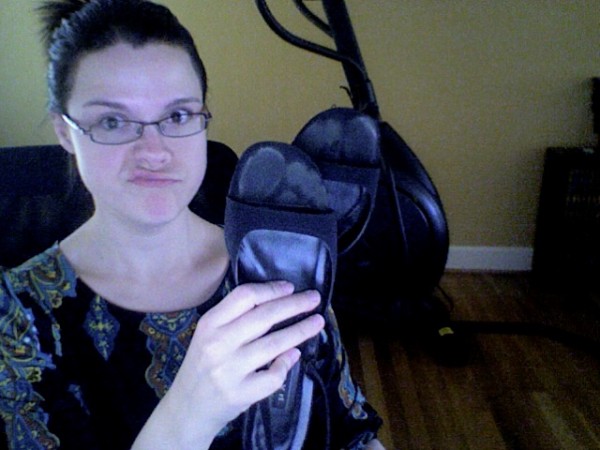 Does does their grotesque state say something about the general cleanliness of my feet? Or perhaps (as I will choose to believe) that I should be a bit pickier about where I wear them? I wonder what will do the trick? Woollite? Shout? Steel Wool? Off to experiment!